Expert Witness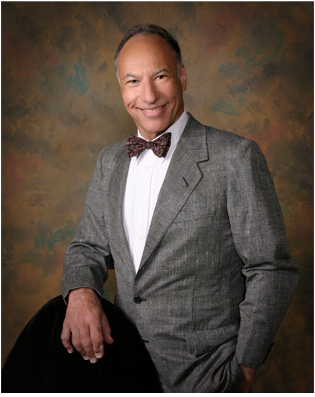 Dr. Steven Wolfson helps you, the legal professional, prepare and present your case using quantitative methods such as statistics, demographics, and economics. Persuasion, logic, and histrionics are not enough to convince today's sophisticated judges and juries of the virtues of your case. Hard evidence is needed, which is where Dr. Wolfson comes in. After 25 years as a practicing attorney, Dr. Wolfson earned his Ph.D. in Public Policy and Political Economy, and now employs skills acquired in those disciplines to craft your case into a prodigious model of analytical clarity. Let the facts speak for themselves!
Dr. Wolfson is able to provide guidance on a full range of discrimination and racial profiling claims, whether under Title VII of the 1964 Civil Rights Act, 42 U.S.C. § 1983 claims, the Age Discrimination in Employment Act, the Americans with Disabilities Act, or the Fourteenth Amendment to the United States Constitution.
Dr. Wolfson avails himself to attorneys, law firms and government agencies, and is available only on a consultation basis to the general public.
Among the areas in which Dr. Wolfson offers attorneys expert witness testimony are:
Discrimination
Racial Profiling
Economic Damages
Statistics
Demographics
Tax Law
To request the consulting and expert witness testimony services of Dr. Wolfson, visit the Contact Us page.
Dr. Wolfson helps attorneys and government agencies with discovery of underlying data, creation of a statistical model, and as an expert witness. Dr. Wolfson can help with all types of legal disputes that require statistical and economic expertise, including civil rights, wrongful death, zoning, and redistricting cases.
Dr. Wolfson has extensive experience in dealing with statistical and economic issues. His Ph.D. focused heavily on statistical analysis, and his doctoral research involved analyzing 5.2 million traffic stops by studying racial patterns to determine whether racial profiling existed.
Dr. Wolfson's legal training and experience allow him to provide more efficient expert assistance than a non-attorney trained in statistics or economics, but not in the law. For example, he has hands on experience in collecting data from government agencies and private parties, and is able to craft much of the necessary discovery on his own without assistance from counsel.
Steven R. Wolfson, based in Dallas, Texas offers expert witness testimony and consulting services throughout the United States.
Click here to contact Dr. Wolfson about his Texas expert witness testimony services.